Superior Valve Performance
Providing Superior Quick Drain Valves to Aerospace, Military & Industrial Manufacturing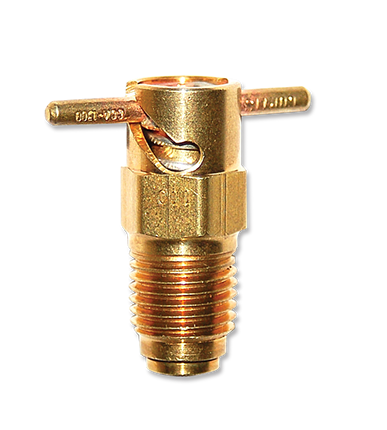 Engineered for Performance
For over 68 years Curtis Superior Valve Company has been designing and manufacturing quick drain valve products. Our quality control standards comply with: FAA TSO-C76, FAA/PMA Certification, ISO9001:2008, Mil-I-45208, SAE AS9100, Aerospace Standard.
Our team is experienced in valve design and can help solve your valve problems. Contact us today, we will be glad to give you any assistance you may require with your quick drain valve application.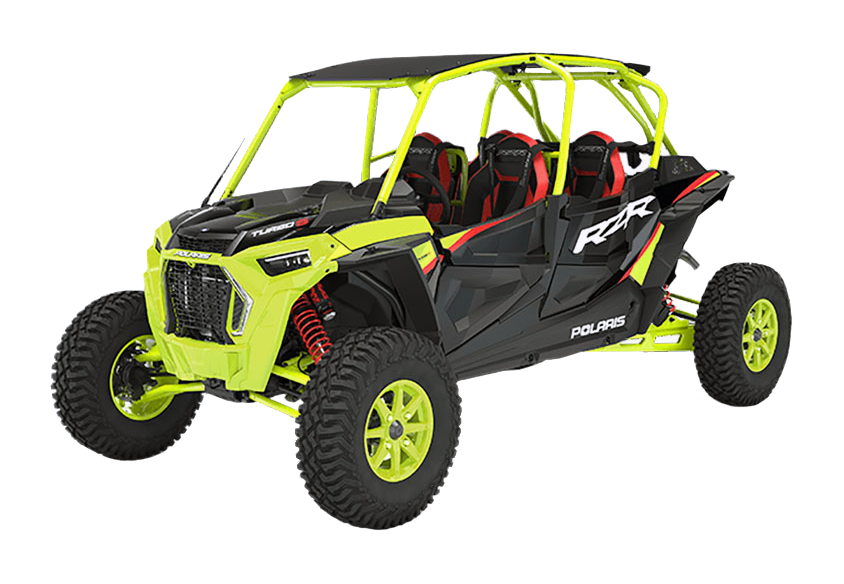 *New Quick Drain Oil Valve for UTV Off-Road Side-by-Sides, Polaris® & Can-Am®
Never again worry about making a mess during oil service. Learn more about our Curtis UTV Quick Drain Valves for your next Polaris® or Can-Am Side-by-Side oil change.
Original Equipment Manufacturer (OEM) Parts & Partners
Find a Curtis Valves Distributor
U.S. - Northeast Distributors
ILLINOIS
Aviall-Chicago
3950 Swenson
St. Charles, IL 60174
(630) 513-9599  |  (800) AVIALL1
Fax: (630) 513-6651
chicago@aviall.com
www.aviall.com
AP Aero Performance
1110 Commerce Dr.
West Chicago IL. 60185
(800) 357-3738
Fax: 630-231-3670
www.aeroperformance.com
MICHIGAN
Aviall-Pontiac
5600 N Williams Lake
Waterford, MI 48329-3283
(248) 666-2240  |  (800) AVIALL1
Fax: (810) 666-2833
pontiac@aviall.com
www.aviall.com
NEW JERSEY
Aviall-New York
2 Cranberry Rd
Parsippany, NJ 07054
(800) AVIALL1
Fax: (973) 263-0662
www.aviall.com
 OHIO
Aviall-Cincinnati
4233 Airport Road
Cincinnati, OH 45226-1645
(513) 871-6623  |  (800) AVIALL1
Fax: (513) 871-0573
cinn@aviall.com
www.aviall.com
PENNSYLVANIA
Aviall-Philadelphia
2260 Cabot Blvd., West, Suite 2
Langhorne, PA 19047-1811
(267) 572-1840  |  (800) AVIALL1
Fax: (215) 741-1599
philly@aviall.com
www.aviall.com
Aviall-Pittsburgh
1511 Parkway View Drive
Pittsburgh, PA 15205-1407
(412) 788-8040  |  (800) AVIALL1
Fax: (412) 788-8044
pitt@aviall.com
www.aviall.com
AP Aero Performance
2550 Paxton St.
Harrisburg, PA 17111
(866) 272-7366
Fax: (717) 233-5738
www.aeroperformance.com
U.S. - Northwest Distributors
ALASKA
Aviall-Anchorage
4451 Aircraft Dr., Suite C
Anchorage, AK 99502
(907) 248-4624  |  (800) AVIALL1
Fax: (907) 243-4150
anchorage@aviall.com
www.aviall.com
AP AERO Performance
4851 E Blue Lupine Dr., Suite D
Wasilla, AK 99654
(907) 373-5300  |  800-824-1930
Fax: (907) 373-5311
abby@a-e-r-o.com
www.aeroinstock.com
COLORADO
Aviall-Denver
7285 S. Revere Parkway, # 703
Centennial, CO 80112-3947
(303) 792-0972  |  (800) AVIALL1
Fax: (303) 792-3751
denver@aviall.com
www.aviall.com
OREGON
Aviall-Portland
16343 NE Cameron Blvd
Portland, OR 97230
(503) 253-6505  |  (800) AVIALL1
Fax: (503) 253-7021
portland@aviall.com
www.aviall.com
Chief Aircraft Inc.
1301 Brookside Blvd
Grants Pass, OR 97526
(541) 476-6605
Fax (541) 479-4431
stacey@chiefaircraft.com
www.chiefaircraft.com
U.S. - Central Distributors
KANSAS
Airparts Company, Inc.
1991 Airport Road
PO Box 12390
Witchita, KS 67277
(316) 943-2377
Fax: (800) 333-4221
info@airpartsco.com
www.airpartsco.com
Mcfarlane Aviation Inc
696 E 1700 Rd
Baldwin City, KS 66006
(785) 594-2485
Fax: (785) 594-3922
sales@mcfarlaneaviation.com
www.mcfarlane-aviation.com
B&B Aircraft Supplies Inc.
202 S Center
Gardner, KS 66030
(913) 884-5930
Fax: (913) 884-6533
jbrull@bandbaircraftsupplies.com
www.bandbaircraftsupplies.com
Aviall-Kansas City
1312 Adams Street
Kansas City, KS 66103-1321
(913) 371-5222  |  (800) AVIALL1
Fax: (913) 371-5292
kansas@aviall.com
www.aviall.com
LOUISIANA
Aviall-Lafayette
101 Rolls Royce Dr.
Broussard, LA 70518-4352
(337) 839-8801  |  (800) AVIALL1
Fax: (337) 839-8805
www.aviall.com
MINNESOTA
Aviall-Minneapolis
2995 Lone Oak Circle, Suite 5
Eagan, MN 55121-1431
(651) 452-1680  |  (800) AVIALL1
Fax: (651) 452-1584
minn@aviall.com
www.aviall.com
NEBRASKA
Omaha Airplane Supply
5810 F Street
Omaha, NE  68117
Phone (800) 228-9400
Fax (531) 444-2780
TEXAS
Aviall-Dallas HQ
PO Box 619048
2750 Regent Blvd.
Dallas, TX 75261-9048
(972) 586-1564  |  (800) AVIALL1
Fax: (972) 586-1982
dallas@aviall.com
www.aviall.com
Aviall-Houston
8887 West Monroe
Houston, TX 77061-5207
(713) 948-1700  |  (800) AVIALL1
Fax: (713) 645-9507
houston@aviall.com
www.aviall.com
AP Aero Performance
600 Railhead Blvd, Suite 236
Fort Worth, TX 76106
(800) 458-1535
Fax: (817) 625-8936
www.aeroperformance.com
AIR POWER INC
Arlington Municipal Airport
4900 South Collins
Arlington, TX 76018
(800) 247-7693
Fax: (817) 557-5858
info@factoryengines.com
www.airpowerinc.com
U.S. - Southeast Distributors
FLORIDA
Airparts Company Inc.
2310 NW 55th Ct. #128
Ft. Lauderdale, FL 33310-9268
(954) 739-3575
Fax: (954) 739-2377
info@airpartsco.com
www.airpartsco.com
Aviall-Ft. Lauderdale
3200 W. Prospect Rd, Suite 100
Fort Lauderdale, FL 33309-2587
(954) 625-3930  |  (800) AVIALL1
Fax: (954) 625-3931
miami@aviall.com
www.aviall.com
CHIEF AIRCRAFT INC.
813A Flightline Blvd Ste 1A
Deland, FL 32724
(386) 873-4173
Fax (386) 873-4122
freddy@chiefaircraft.com
www.chiefaircraft.com
Southern Cross Aviation
1100 NW 51st Court
Ft Lauderdale Exec Airport
Ft Lauderdale, FL 33309
(954) 337-0320
Fax: (954) 874-0958
www.scross.com
GEORGIA
Aviall-Atlanta
574 Airport South Parkway, Suite 200
Atlanta, GA 30349-8604
(770) 473-1610  |  (800) AVIALL1
Fax: (770) 473-1617
atlanta@aviall.com
www.aviall.com
Aircraft Spruce-East
452 Dividend Drive
Peachtree City, GA 30269
(770) 487-2310
Fax: (770) 487-2308
info@aircraftspruce.com
www.aircraftspruce.com
AP Aero Performance
452 Dividend Drive
Peachtree City, GA 30269
(800) 794-9909
www.aeroperformance.com
NORTH CAROLINA
Airparts Company, Inc.
364 Dixon Street
Lexington, NC 27292
(336) 956-7778
Fax: (336) 956-8699
info@airpartsco.com
www.airpartsco.com
Aviall-Raleigh
951 Aviation Parkway, Suite 100
Morrisville, NC 27560
(919)462-1481  |  (800) AVIALL1
Fax: (919) 462-9212
raleigh@aviall.com
www.aviall.com
TENNESSEE
Aviall-Memphis
5851 Advantage Cove
Memphis, TN 38141-8212
(901) 362-6710  |  (800) AVIALL1
Fax: (901) 361-0024
memphis@aviall.com
www.aviall.com
U.S. - Southwest Distributors
ARIZONA
AP Aero Performance
2120 South Douglas Dr.
Chandler AZ. 85286
(480) 963-6936  |  (800) 966-6936
Fax: (480) 899-0324
sales@aeroperformance.com
www.aeroperformance.com
Aviall-Phoenix
2340 West Broadway Rd., Suite 101
Mesa, AZ 85202
(480) 668-1551  |  (800) AVIALL1
Fax: (480) 668-5654
www.aviall.com
CALIFORNIA
Aircraft Spruce-West
225 Airport Circle
Corona, CA 92880
(951) 372-9555
Fax: (951) 372-0555
info@aircraftspruce.com
www.aircraftspruce.com
Aviall-Los Angeles
8045 Woodley Avenue
Van Nuys, CA 91406-1259
(818) 997-0242  |  (800) AVIALL1
Fax: (818) 997-0473
www.aviall.com
Aviall-San Jose
1538 Montague Expressway
San Jose, CA 95131
(408) 434-1020  |  (800) AVIALL1
Fax: (408) 434-1615
sanjose@aviall.com
www.aviall.com
Omaha Airplane Supply
2645 Redondo Avenue
Long Beach, CA  90806
Phone (800) 266-7508
Fax (562) 595-1126
California Power Systems Inc.
225 Airport Circle
Corona, CA 92880
(800) 247-9653
Fax: (951) 372-0555
info@800-airwolf.com
www.cps-parts.com
AP Aero Performance
225 Airport Circle
Corona, CA 92880
(951) 549-7790
www.aeroperformance.com
INTERNATIONAL Distributors
CANADA
Aviall-Calgary
Bay 106, 5421-11 St NE
Calgary, Alberta T2E6M4
(800) AVIALL1
Fax: (403) 291-5234
calgary@aviall.com
www.aviall.com
Aviall-Halifax
588 Barnes Rd., Suite 103
Enfield, Nova Scotia B2T 1K3, Canada
(800) AVIALL1
Fax: (902) 873-3932
www.aviall.com
Aviall-Montreal
907 Cure-Boivin
Boibrand, Quebec J7G2S8
(800) AVIALL1
Fax: (450) 437-3997
montreal@aviall.com
www.aviall.com
Kadex Aero Supply LTD
925-211A Airport Rd
Peterborough, Ontario K9J OE7
(888) 523-3988
Fax: (705) 742-0178
parts@kadexaero.com
www.kadexaero.com

Kadex Aero Supply LTD – Calgary
1011 57th Avenue N.E. Unit #135
Calgary, Alberta T2E 8X9
(866)-831-3241
Fax: (403)-250-6738
parts@kadexaero.com
www.kadexaero.com
Aviall-Toronto
1840 Alstep Drive, Unit 5
Mississauga, Ontario L5S 1W1
(800) AVIALL1
Fax: (905) 676-9046
toronto@aviall.com
www.aviall.com
Aircraft Spruce Canada
150 Aviation Ave
Brantford, ON. N3T5L7
(519) 759-5017
Fax: (519) 759-8964
info@aircraftspruce.com
www.aircraftspruce.com
Aviall-Vancouver
#1-13511 Crestwood Place
Richmond, British Columbia V6V 2E9
(800) AVIALL1
Fax: (604) 270-3115
vancouver@aviall.com
www.aviall.com
Aviall-Winnipeg
2073 Logan Avenue Unit 9
Winnipeg, Minitoba R2R0J1
(800) AVIALL1
Fax: (204) 786-1556
winnipeg@aviall.com
www.aviall.com
ARGENTINA
ARAVIA SA
Dorrego 651
S2600GAI-Venado Tuerto, Argentina
54-3462-433540
Fax: 54-3462-438344
aravia@aravia.com.ar
www.aravia.com.ar
COLOMBIA
Airparts DE Colombia S.A.
Cra 111 N 23D-38
Bogota D.C.
418-3023 | 421-6511
Fax: 547-1560
www.airpartsco.com
PERU
AIRPARTS DEL PERU SAC
Rep. de Panama #491
Callao-Lima Peru
(511) 465-3193
Fax: (511) 429-7133
www.airpartsco.com
AUSTRALIA
Aviall-Brisbane
Aviall Austalia Pty. Ltd., Hangar 5
Qantas Ave., Archerfield Airport
Archerfield, Queensland 4108, Austrilia
61-7-3277-8322
Fax: 61-7-3274-1170
brisbane@aviall.com
www.aviall.com
Aviall-Cairns
Aviall Austrialia Pty. Ltd
11/450 Sheridan St
Cairns, Queensland 4870, Australia
61-7-4032-4299
Fax: 61-7-4032-4677
cairns@aviall.com
www.aviall.com
Aviall-Melbourne
Aviall Australia Pty. Ltd.
20-22 Lindaway Place
Tullamarine, Victoria 3043, Australia
61-3-9339-3000
Fax: 61-3-9338-9773
melbourne@aviall.com
www.aviall.com
Aviall-Moorabbin
Aviall Australia Pty. Ltd.
Building 115, Northern Avenue
Moorabbin Airport
Moorabbin, Victoria 3194, Australia
61-3-9580-7644
Fax: 61-9-9580-6267
moorabbin@aviall.com
www.aviall.com
Aviall-Perth
Aviall Australia Pty. Ltd.
11 Eagle Drive, Hangar 126
Jandakot Airport
Jandakot, Western Australia 6164
61-8-9332-7855
Fax: 61-8-9332-8858
perth@aviall.com
www.aviall.com
Aviall-Sydney
Aviall Australia Pty. Ltd
453 Airport Avenue
Bankstown Airport
Bankstown, New South Wales 2200, Australia
61-2-9791-0511
Fax: 61-2-9791-0102
sydney@aviall.com
www.aviall.com
CJ Aerospace
Unit 6, 3 Box Road
Tarren Point NSW 2229
Australia
61-2-9540-4587
Fax: 61-2-8458-0751
sales@cjaerospace.com.au
www.cjaerospace.com.au
INDIA
Boeing International Corp 
India Pvt. Ltd
SDF J-5, First Floor,
Noida Special Economic Zone (NSEZ)
Noida-201305 (U.P),
Board Number + 91 120 4738000
Fax: + 91 120 4284860
india@aviall.com
www.aviall.com
Middle East MIDDLE EAST
Dubai
Aviall Services, Inc (Dubai Branch)
Dubai Airport Free Zone Authority
Unit F-09, P.O. Box 293879
Dubai, United Arab Emirates
971-4-2998980
DID: 971-4-2998981
Fax: 971-4-2998985
Sita: DALAVXD
mrefai@aviall.com
www.aviall.com
Israel
Nisso Dekalo Ltd
1 David Hamelech
Herzlia 46661
Israel
972-995-77888
Asia
Aviall-Beijing
Aviall Airstocks Ltd. Beijing Representative Office
Room 1205, Beijing Silver Tower
No. 2 Dong San Huan Bei Lu
Chao Yang District
Beijing, China 100027
86-10-6410-6086
Fax: 86-10-6410-6091
yshan@aviall.com
www.aviall.com
Aviall-Shanghai
Aviall Airstocks Ltd. Shanghai
Rm 2202, Shanghai Times Square Office
No. 93 Huai Hai Road (M),
Luwan District
Shanghai 200021, P.R. China
86 21-6391 0619
Fax: 86-21-6391 0987
cecilia.tseng@aviall.com
www.aviall.com
Aviall-Hong Kong
Aviall Airstocks Limited
604 New Bright Building
11 Sheung Yuet Road
Kowloon, Hong Kong
852-2318-0233
Fax: 852-2331-9222
twong@aviall.com
www.aviall.com
Aviall-Japan
Aviall Japan Limited
29F The Landmark Tower Yokohama
2-1-1, Minatomirai, 2-Chrome, Nishi-Ku
Yokohama, Kanagawa 220-8129 Japan
81-45-226-0236
Fax: 81-45-226-0237
info@aviall-j.com
www.aviall.com
Aviall-Singapore
Aviall Pte, Ltd
2 Loyang Lane #05-02
Singapore 508913
65-6542-5420
Fax: 65-6542-8222
mkamar@aviall.com
www.aviall.com
Aviall-Taiwan
86-21-6391 0619
Fax: 86-21-6391 0987
cecilia.tseng@aviall.com
www.aviall.com
New Zealand
Aviall-New Zealand Limited
Unit 2
17 Airpark Drive
Airport Oaks
Auckland, New Zealand 1701
64-9-275-0571
Fax: 64-9-275-6569
newzealand@aviall.com
www.aviall.com
Europe & Africa
Adams Aviation Supply Co. Ltd
Mercury House
Vulcan Way
New Addington, Croydon, Surrey, CRO 9UG, UK
44 (0) 1689-842999
Fax: 44 (0) 1689-808979
mail@adamsaviation.com
www.adamsaviation.com
Global Aviation + 
Piper Parts GmbH
Flughafen Kassel
D-34379 Calden, Germany
49-5674-704-0
parts@globalaviationparts.de
www.globalaviation24.com
Airpart Supply Limited
Unit 3, The Gateway Centre
Coronation Road,
Cressex Business Park
High Wycombe
Buckinghamshire
HP12 3SU
United Kingdom
44 (0) 1494-450366
Fax: 44 (0) 1494-465567
sales@airpart.co.uk
www.airpart.co.uk
Aviall-Amsterdam
Schillingweg 40
2153 PA Nieuw Vennep
The Netherlands
31-252-245-900
Fax: 31-252-245-970
europe@aviall.com
www.aviall.com
Aviall-Germany/Netherlands/Austria/Switzerland
31-252-245-919
Fax: 31-252-245-971
germany@aviall.com
www.aviall.com
Aviall-United Kingdom/Ireland
44-1753-689-090
Fax: 44-1753-680-755
UK@aviall.com
www.aviall.com
Aviall-Spain/Portugal/France/Belgium/Luxembourg
34-91-664-0637
Fax: 34-91-617-3560
spain@aviall.com
www.aviall.com
Aviall-France
33-3-2250-0079
Fax: 33-3-2250-0080
france@aviall.com
www.aviall.com
Aviall-Eastern Europe/Russia/Baltics/Israel/Turkey/Greece
972-4-629-4447
Fax: 972-4-629-1741
europe@aviall.com
www.aviall.com
Aviall-Scandinavia
46-431-456-570
Fax: 46-431-456-572
scan@aviall.com
www.aviall.com
Aviall-Italy
39-06-808-3560
Fax: 39-06-807-8354
italy@aviall.com
www.aviall.com
Aviall-Kenya
254-20-828-700
Fax: 254-20-828-701
kenya@aviall.com
www.aviall.com
Aviall-South Africa
27-11-455-1668
Fax: 27-11-455-4405
safrica@aviall.com
www.aviall.com